Let the WaveStone help transform your clinical and sports therapy by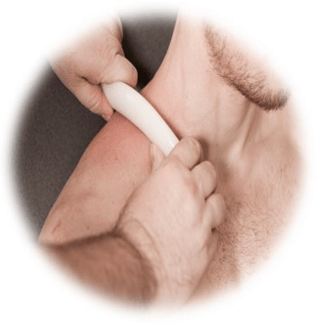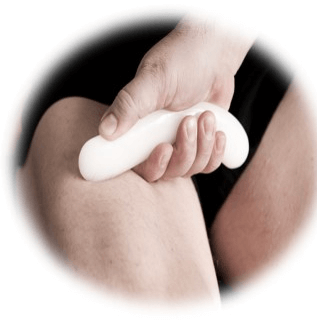 Improving your Efficiency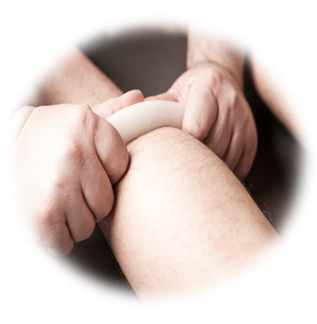 Whether it be the delivery of hot, cold, deep tissue or soothing massages or the treatment of hard to reach trigger points, the WaveStone will benefit your work as a therapist by:
Reducing stress and strain on your thumbs, hands, wrists and arms
Assisting you with the application of more pressure when needed
Limiting the possibility of repetitive stress injuries and lost work time
Allowing you to work longer and more efficiently
Delivering heat or cold quickly and effectively to problem areas
Replacing other tools and therefore saving you money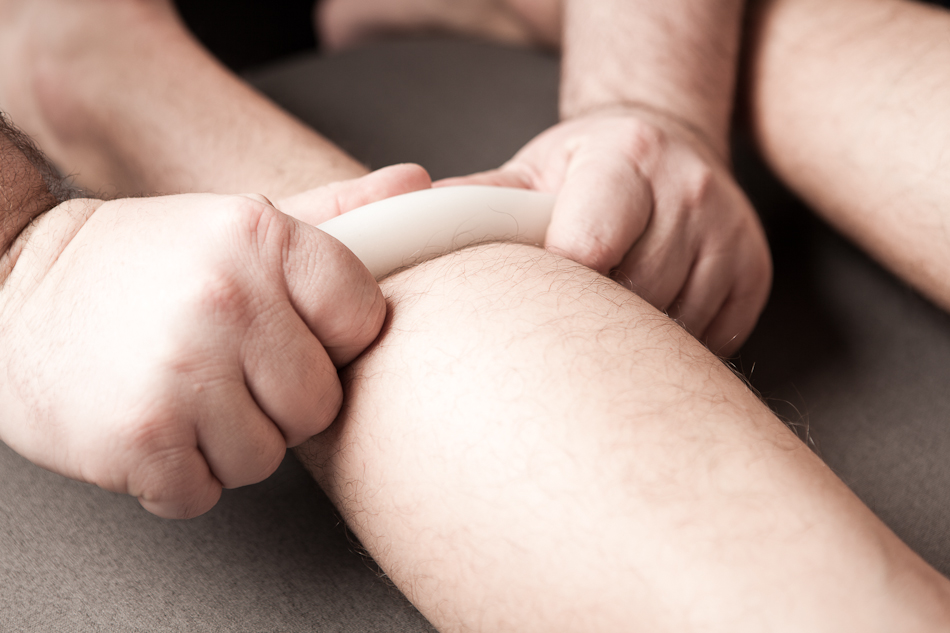 Use this amazing tool to treat a wide range of conditions, including: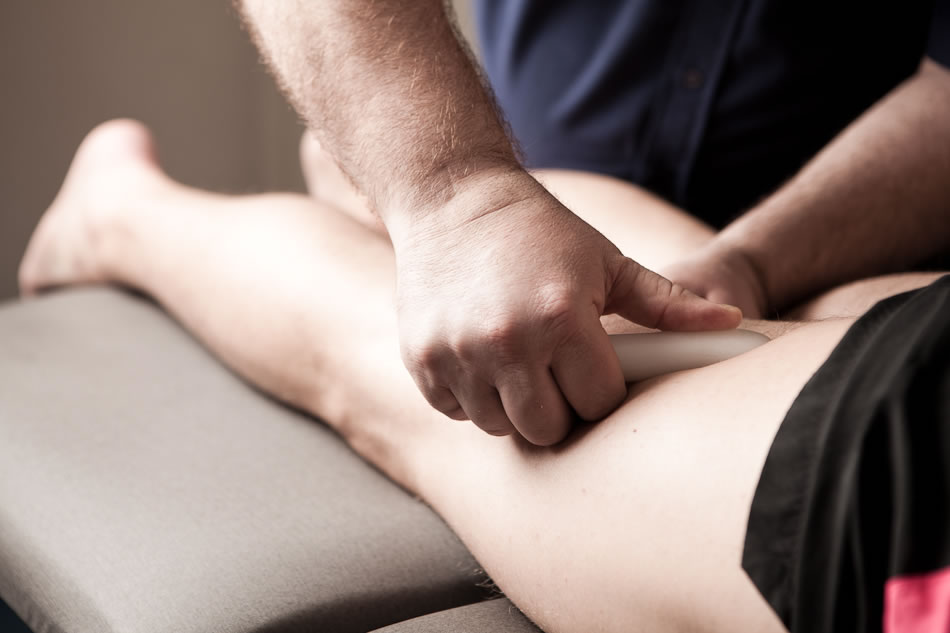 Achilles Tendonitis (ankle pain)
Adhesions
Cervical Sprain/Strain (neck pain)
Hamstring/Quad injuries
Iliotibial (IT) Band Syndrome
Lumbar Pain/Strain (lower back pain)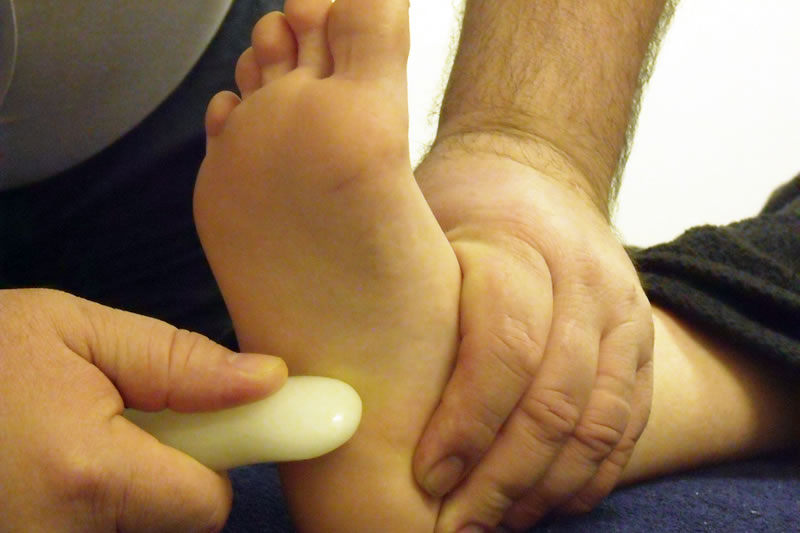 Medial/Lateral Epicondylitis (Golf/Tennis Elbow)
Muscle Spasms
Muscle Sprains and Strains
Plantar Fascitis (foot and arch pain)
Post-Surgical Scars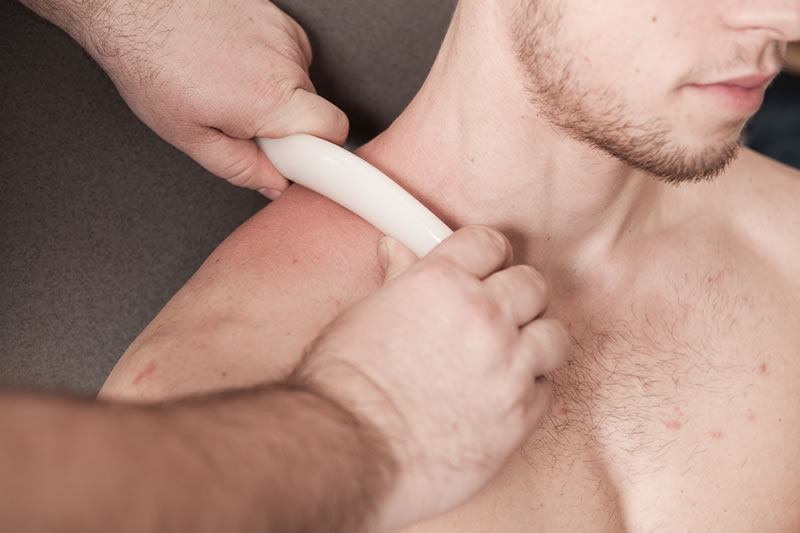 Reduced ROM (Range of Motion) due to Scar Tissue
Shin Splints
Soft Tissue Release
Tendonitis
Trigger Points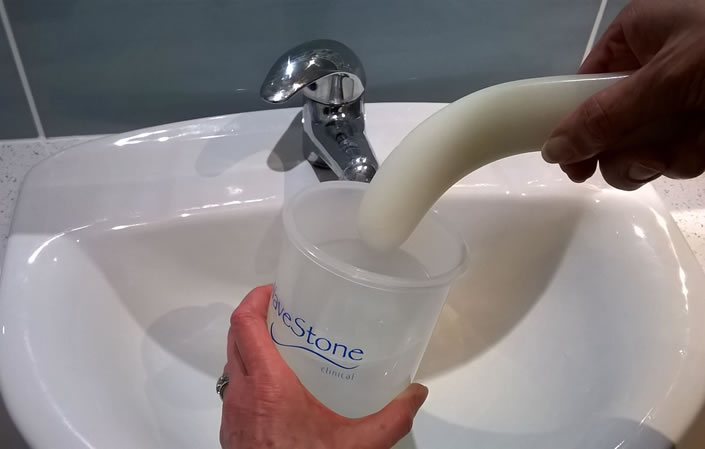 The unique properties of Jade enable the WaveStone to be warmed and cooled, using tap water, in a matter of minutes
Most other hot stones require their own heater and take up to half an hour to be made ready for use, while cold massage stones need to be frozen. For the client, the application of heat or cold to problem areas via the WaveStone:
Stimulates the circulatory system and promotes self-healing
Softens and relaxes the muscles using Far Infrared
Encourages the release of toxins
Helps relieve pain and muscle spasms
Of all the tools we have tested, the WaveStone has a place in every body work therapists' kit and offers enough benefit to therapist and client that it should be introduced to the practitioner as part of the training curriculum.  
We had been using the tool in the club for a few months, however having Adrian demonstrate in person provided a far better overview of how to maximise the benefits of the product including its hot/cold properties. We will certainly be integrating the use of the Wavestone more into our practice at the club and the feedback from players to date is positive.  
Whether juggling a football for 26 hours to set a new world record or completing a 200 mile journey from Wembley to Old Trafford, it is absolutely imperative that my treatment breaks are as swift and effective as they can possibly be. Fortunately, Adrian has been there throughout, using the WaveStone to soften and relax my muscles and ensure that that my body is in the best condition to resume the challenge at hand.